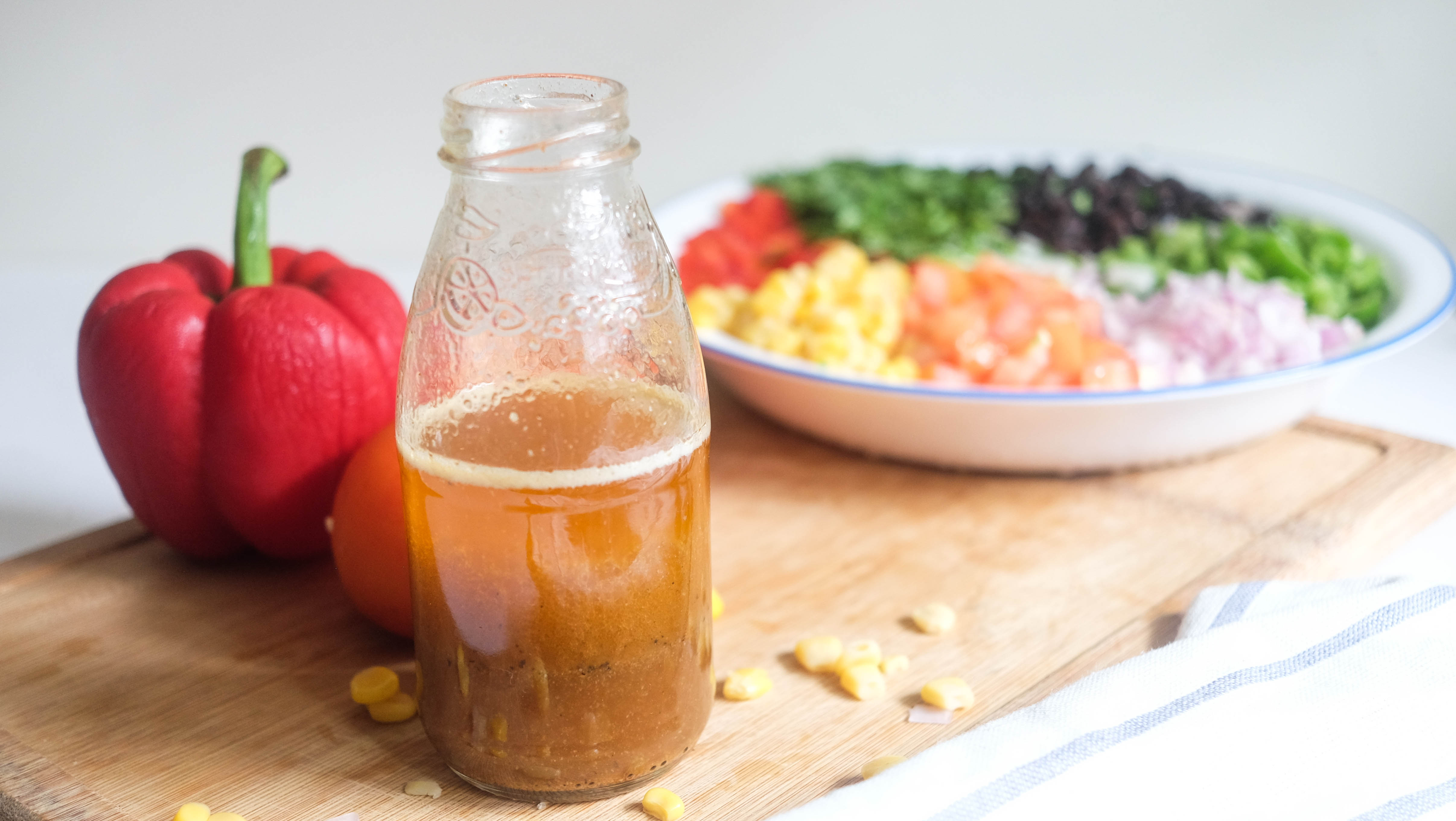 You've got minutes and you need a wholesome, midweek meal for the whole family. Try this quick kitchen hack out; it whips up a delicious salad dressing in minutes and gets rid of bits of salad greens you have left around in the kitchen.
What you'll need for the salad
Now, chopping up the salad is probably the hardest part in this recipe. But once you're through this stage, its a simple case of mixing the salad and the dressing before serving up. In this recipe we used the following greens but feel free to make it your own by adding your favourite veggies.
1 1/2 cup of pre-cooked long grain rice (or any rice you have on hand)
1/2 cup black beans (canned)
1/2 red bell pepper (diced)
1/2 green bell pepper (diced)
1 red onion (diced)
1 tomato (diced)
1/2 corn (canned)
handful of parsley (finely chopped)
What you'll need for the dressing
1/3 cup lime juice
1/2 cup Medella Coconut Cooking Oil
1/2 tbsp honey
1/2 tsp Mexican/chipotle powder
1/2 tsp cumin powder
1/2 tsp garlic powder
3/4 tsp salt
Black pepper to taste


What we did was put them all in a jar, gave it a quick shake to combine the dressing and poured over the salad to serve.
Watch this space to shop this recipe here. Coming soon.