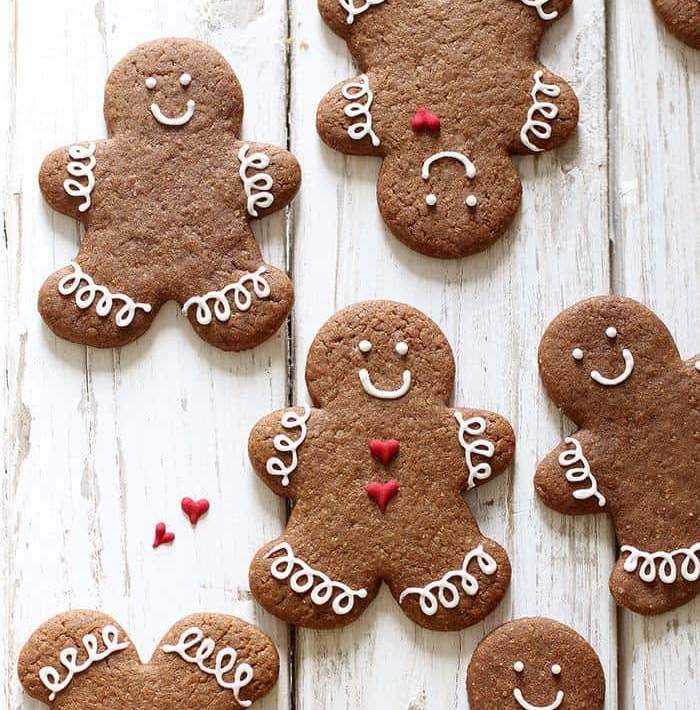 Jingle Bells, Jingle Bells...
Christmas is a month away, and we're here to set you up with a Christmas gift that is guaranteed to a smile on the faces of your loved ones! So put on your apron and we'll see you in the kitchen!
What you'll need: Gingerbread cookies
3/4 cup of Medella Organic Coconut Flour
1/2 cup of Medella Coconut Cooking Oil (at room temperature)
1/2 cup of Medella Organic Coconut Sugar
3 tablespoons of molasses
2 eggs
1 teaspoon of vanilla extract
2 cups of almond flour
1/2 teaspoon of baking soda
2 teaspoons of ground ginger (ginger powder)
1 teaspoon of cinnamon
1 teaspoon allspice
1/2 teaspoon of salt
What you'll need: Icing
1 cup of powdered sugar
1 tablespoon of softened butter
1/2 teaspoon of vanilla extract
1 tablespoon of coconut milk
Directions:
Preheat the oven at 350 degrees Farenheit. Line a baking sheet with a parchment paper.
Add Medella Coconut Cooking Oil, Medella Organic Coconut Sugar, molasses, eggs and vanilla extract into a large bow and mix with a spatula.
Next, add in almond flour, Medella Organic Coconut Flour, baking soda, spices and salt. Mix it together until all the ingredients are combined well into a dough (You can get the kids involved by mixing the ingredients by hand too!). Let the dough rest for 5 minutes.
Place the the cookie dough in between 2 sheets of parchment paper on a flat, even surface. Roll out the dough using a rolling pin until approximately 1/4 inch thick.
Use Christmas-shaped cookie cutters of your choice to cut the dough and place it on your baking sheet about an inch apart. Bake it for 8-10 minutes.
Once done, let the cookies cool down for 5 minutes on the baking tray then transfer it onto a cooling rack to cool.
While waiting, you can proceed to make your icing to decorate. Mix the icing ingredients together in a medium sized bowl until smooth with a whisk (You may use an electric hand mixer if you have one).
Place the icing in a piping bag and pipe away with your creative ideas. Once the icing hardens, it is ready to be served.
Note:
The measured ingredients makes 18 cookies. However, it may differ due to the size of the cookie cutter you are using.