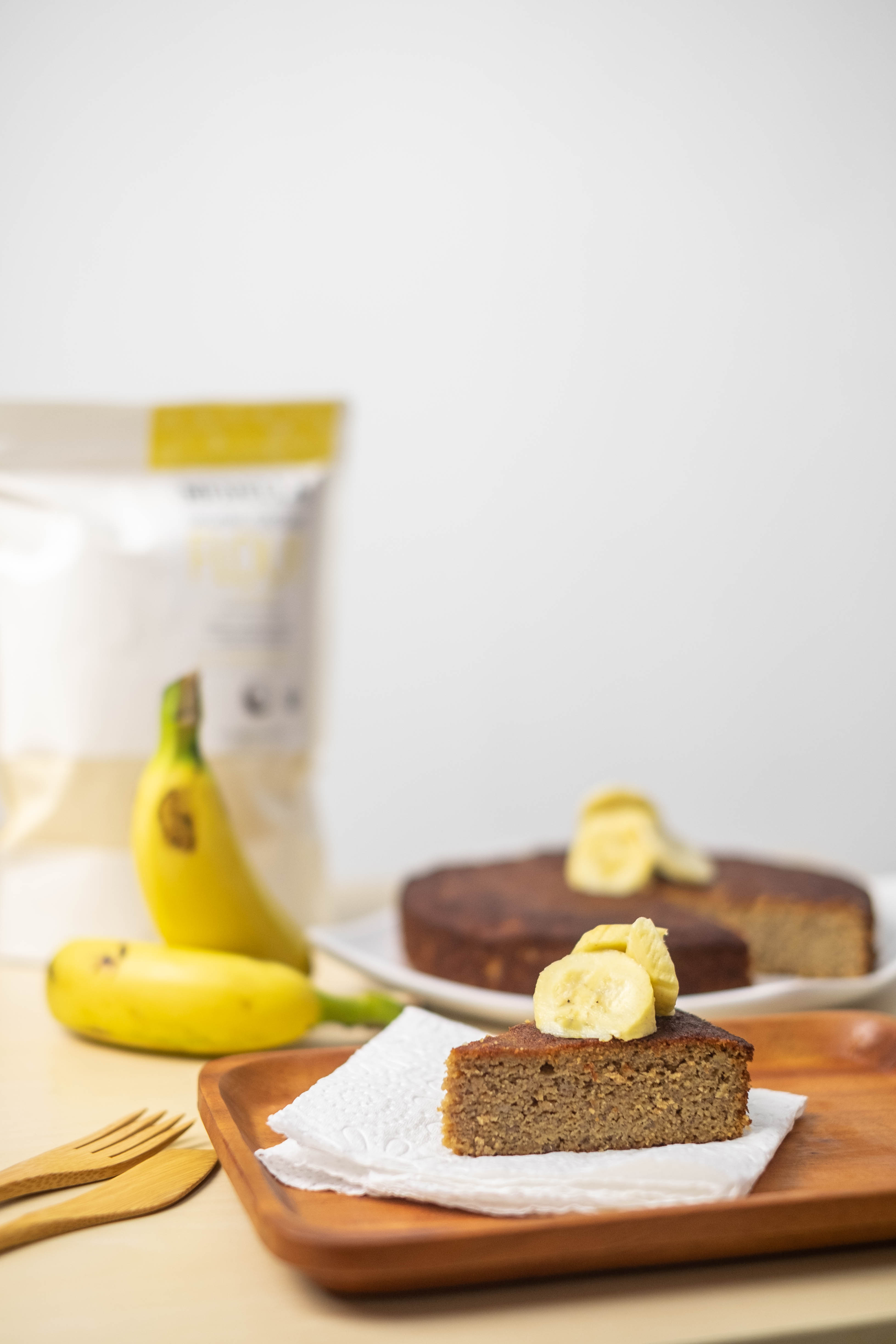 The banana loaf cake, everyone's favourite tea-time snack. Known for its glorious texture and taste, what's better than a slice of banana cake paired with vanilla ice cream on a sunny day? Want a slice? Try this banana cake recipe out! It is rich in fiber from the banana and our low carb Medella Organic Coconut Flour.
What you'll need:
Dry ingredients
60g Medella Organic Coconut flour
70g Sugar
2 1/4 tsp Baking Powder
Pinch of Salt (Optional)
Wet Ingredients
300g Banana (3 Large Banana)
100ml Medella Coconut Cooking Oil
4 eggs
1/4 tsp vanilla extract (Optional)
Method
Preheat oven at 170 C.
In a small bowl, mash the banana using a masher or fork.
In another bowl, beat the egg together with the coconut oil till smooth.
Add in mashed banana and vanilla (if using). Mix well.
Add the dry premix and continue to stir till everything is well combined.
Pour the mixture into a 8 inch round pan.
Bake at 170 C for 45 minutes.
*Time might vary due to different ovens.