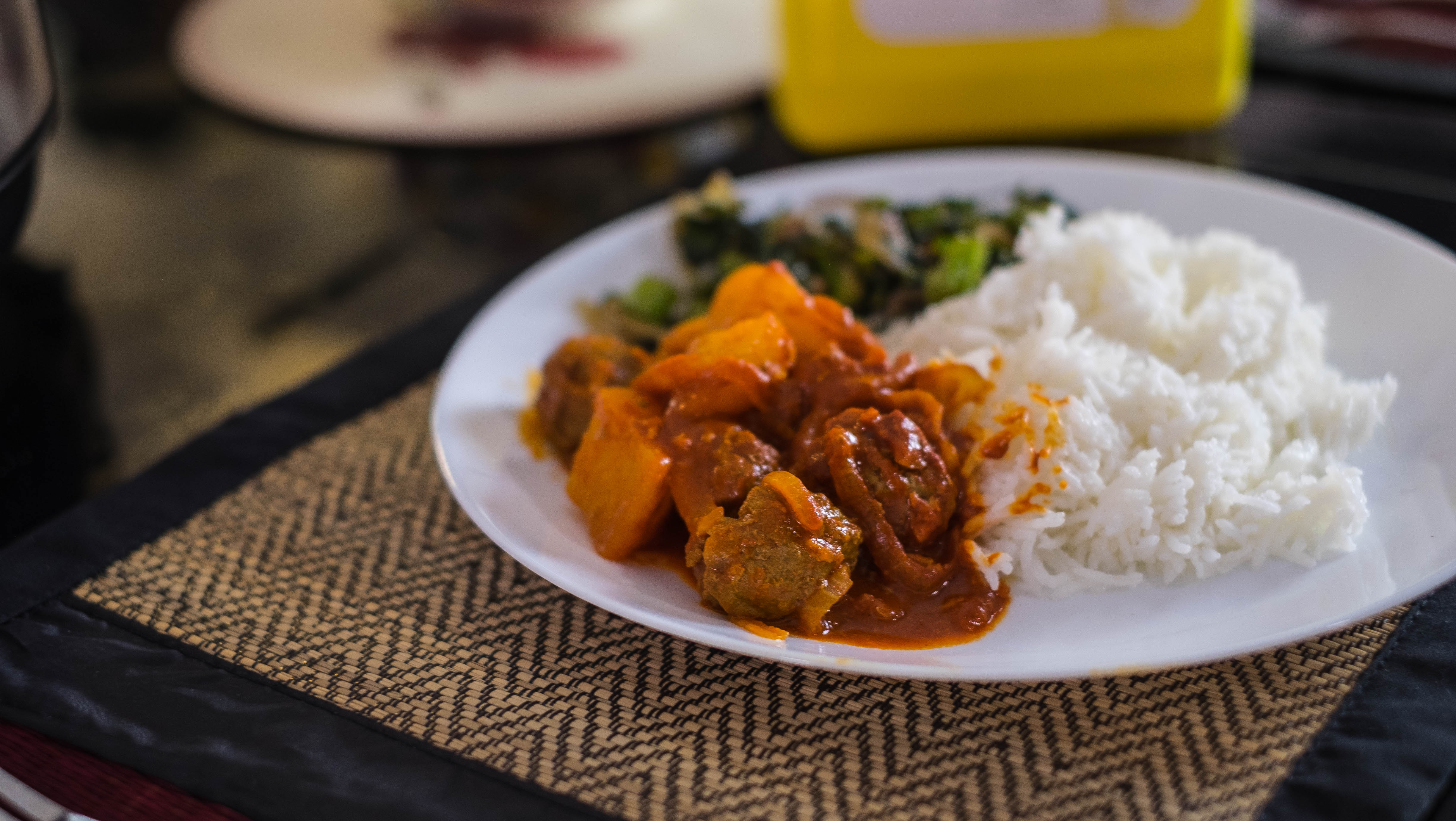 What is a Medella Midweek Mix?
We're making midweek meals great again! We know how tough home-cooking can be; and so, we made this Midweek Mix that'll get you cooking delectable meals in no time. Each Mix arrives at your door with a recipe card, pre-measured ingredients and a shopping list of fresh ingredients to get before cooking. We curated only the best of recipes from the greatest of home cooks!
With every purchase of a recipe box, you will be helping to support one of these amazing homemakers and/or single parents.
Aunty Pam's Beef Kofta in Curry is everything a midweek meal needs: a hearty serving of meat and vegetables, a special blend of spices and only the best from Medella. This recipe features an Eastern take on the classic bolognese; Indian-inspired Beef Kofta balls simmering in curry. Whip this recipe up in 30 minutes or less. Serve with rice, or even pasta for a twist.
What's in the box:
Medella Coconut Cooking Oil
Meatball Kofta Mix
Whole Spice Mix
Curry Spice Mix
Chilli Powder Mix
Shopping List:
_ 500g minced beef
_ 3 big onions, chopped
_ 1 potato, chopped
_ 1 tomato, chopped
_ 1/2 lemon
_ 2 garlic cloves
_ 2" ginger
_ 10 curry leaves
Medella Midweek Mix 01 is now live on our store! It's also available on Lazada, Shopee and 11street, so grab yours today!